Kevin Levrone EAA is a combination of the essential amino acids EAA and BCAA. The preparation contains a rich amino acid profile with high bioavailability.  Each serving provides a high dose of amino acids, which is a building material of your muscles, perfectly supporting post-workout regeneration. Levrone EAA, rich in branched chain, exogenous and endogenous amino acids, maximally supports the athlete's body in achieving the best sports results. Levrone EAA supplement is recommended for use to all physically active people, regardless of the discipline, preferably during the training period.
HALAL CERTIFIED ✅
Recommended use: Mix ~1 serving (6,2 g) EAA with 250 ml cold water. As a food supplement consume 1-2 servings daily, one serving between meals and one serving before bedtime. On training days take 1 serving before, during or after your workout.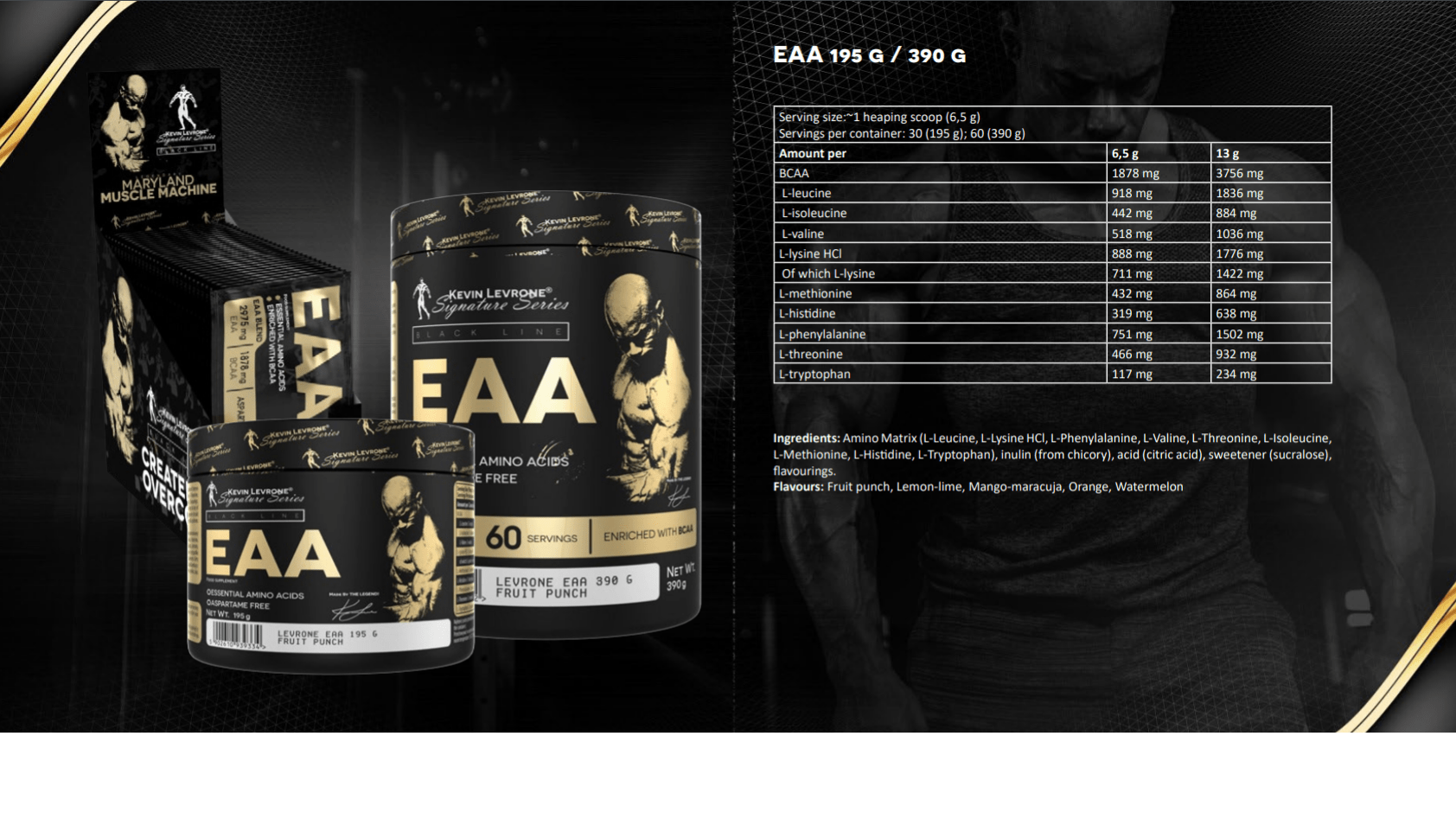 Warnings: Do not use if you are allergic to any of the supplement compounds. Do not use if pregnant or nursing. Do not exceed the recommended daily dose. Food supplements should not be used instead of a varied diet. A varied and balanced diet and healthy lifestyle are recommended. Keep out of reach of young children.
Store in a dry place, at room temperature (15-25°C). Protect against light. Do not freeze.
The measure included in the packet serves to facilitate portioning, but it does not guarantee precise dosing. It is advisable to use scales in order to measure out the exact amount.
If you take medications, you should consult your doctor before you consume the product.