WHO ARE WE ?
MuscleManiaClub started with merely a laptop and a car load of products, where items were delivered personally to customers after making one-on-one arrangements. Over time through perseverance, hard work and customer recognition, MuscleManiaClub expanded.
Today, MuscleManiaClub is Malaysia's largest bodybuilding and sports supplements online and retail store, with a 32,000 sq ft warehouse and takes pride in serving more than 550,000 online customers.
WHY CHOOSE US
Our Company is in an enviable position representing brands that are known for their premium quality. All products that we carry are the top and best sellers in the World. We have various retail outlets located throughout Peninsular Malaysia catering for bulk purchases, agents, gym clubs, pharmacies, health supplements store and of course end users too.
Our Company holds exclusive sole distributorship in Malaysia and Singapore for several brands, and authorised distributors for the rest of the brands we carry. We pride ourselves on our excellent customer service, combined with competitive pricing and a superb product line up. With thousands of satisfied customers who continuously come back for more, we are your one stop shop for sports nutritions.
All products distributed under Muscle Mania Club (M) Sdn. Bhd. are 100% genuine, imported from the US. Money back guarantee.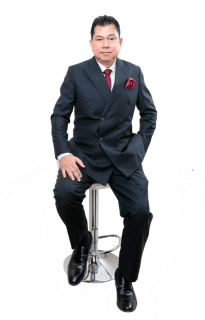 Chairman
Y.M. Tengku Hishammuddin Zaizi is the son of Y.A.M. Tengku Azman Shah Al-Haj ibni Al-Marhum Sultan Hishammudin Alam Shah Al -Haj, Tengku Bendahara of Selangor is the Chairman/Director of MuscleManiaClub.com Sdn Bhd. Living in a prominent royal family in Malaysia has taken him in a different direction in facing the many circumstances of his life.
He had spent most of his higher education in Australia. Upon completing his studies, he returned to Malaysia and immediately contributed to the corporate sector as with his father Y.M. Tengku Hishammuddin Zaizi is partial with the corporate world. His vast experience in business, together with his education and intellect has furthered the Level of Sophistication that never fails to impress. Although his various exposures to that corporate sector begun at a tender age, his best character is still his kindness and humility.
As a man that is used to meeting new challenges, he never gives up no matter how demanding the task it. As a man with great visions, Y.M. Tengku Hishammuddin Zaizi sets strategic directions, goals and objectives to make MuscleManiaClub.com Sdn Bhd a name of global stature. A leader by example, his personal touch is a key to our every success.
OUR CERTIFIED SPECIALIST TEAM