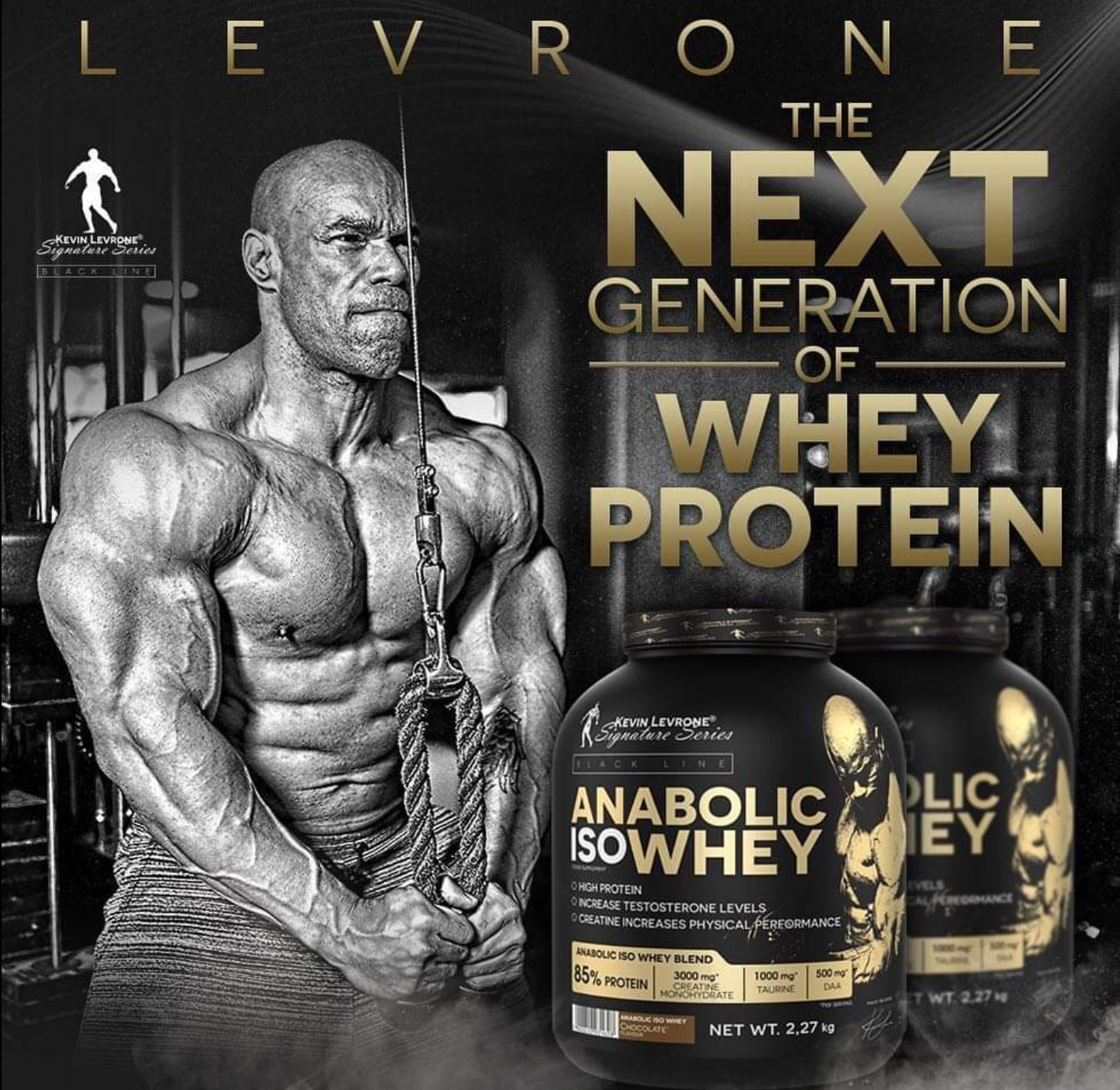 Whey protein isolate powder for preparing high protein shakes enhanced with creatine monohydrate, taurine and D-aspartic acid. Product is designed for athletes and physically active people with a higher demand for proteins.
Protein:
contributes to a growth in muscle mass

contributes to the maintenance of muscle mass

contributes to the maintenance of normal bones
HALAL CERTIFIED ✅
Recommended Use: Mix ~1 scoop of powder (30 g) with 200-250 ml of water or skimmed milk. Use before or immediately after workout.
Serving size:~1 scoop (30 g)
Servings per container: ~30 (908 g); ~66 (2 kg)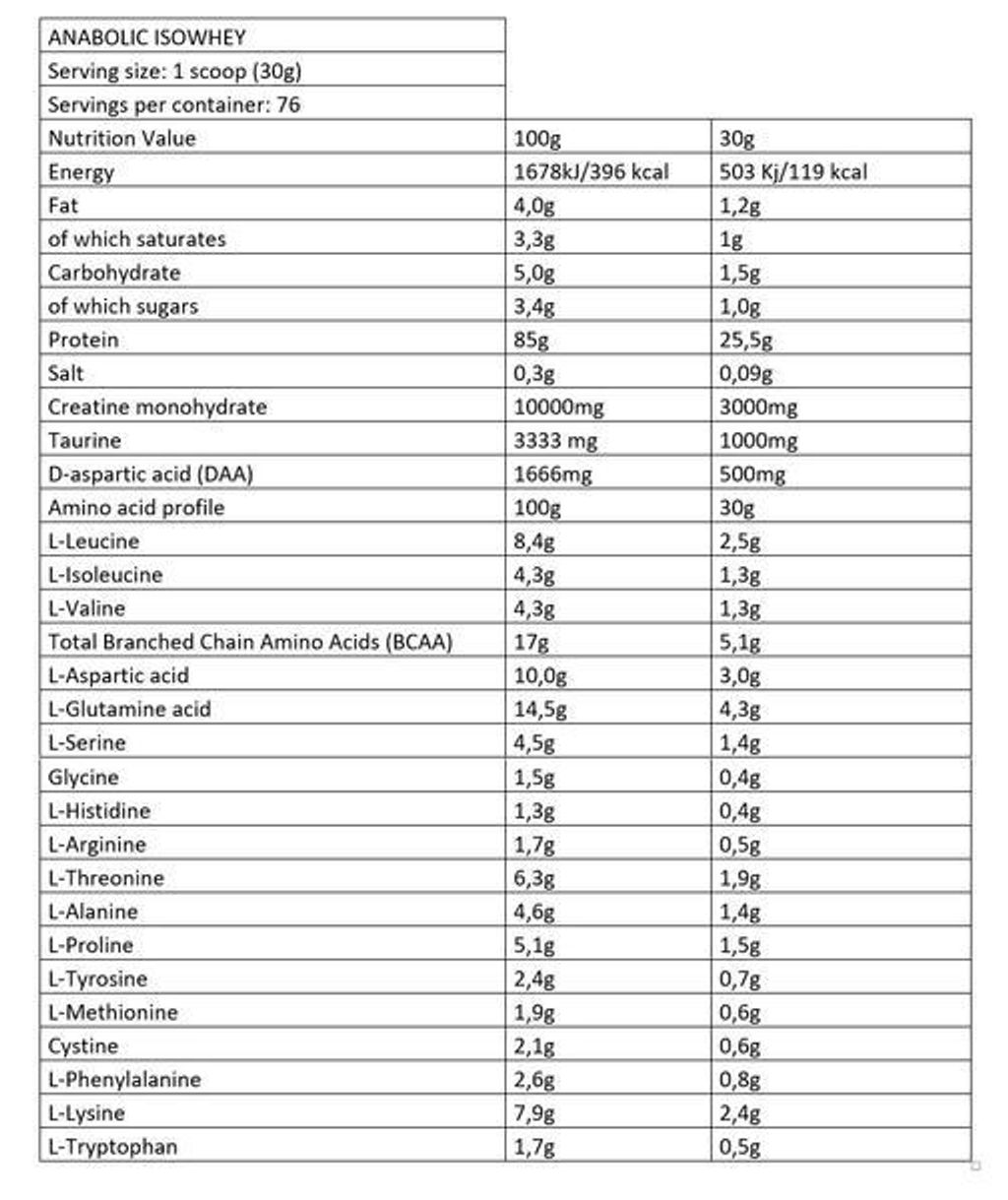 Ingredients: Whey protein isolate (from milk), creatine monohydrate, cocoa1, taurine, instant coffee9, cocoa7,8, D-aspartic acid, salt1,8,14, thickener (xanthan gum), anti-caking agent (E551), flavouring1,5,6,8, flavourings2,3,4,7,9,10,11,12,13,14,15, red beet juice concentrate3,10,11,15, colour/s [(E160a)2,4,6,12,13, (E150c)6, (E141)14, (E163)11], acidity regulator (citric acid)3,10,11,12, sweeteners (sucralose, acesulfame K).
Warnings: Do not use if you are allergic to any of the product compounds. Do not exceed the recommended daily dose. Do not use if pregnant or nursing. Food supplements should not be used as a substitute for a varied and well-balanced diet. A varied and balanced diet and healthy lifestyle are recommended. May contain cereals (gluten), eggs, soy. After supplement consumption weight increase, may be observed. Keep out of reach of young children.
Store in a dry place, at room temperature (15-25°C). Protect against light. Do not freeze.
The measure included in the packet serves to facilitate portioning, but it does not guarantee precise dosing. It is advisable to use scales in order to measure out the exact amount.
If you take medications, you should consult your doctor before you consume the product.