GOLD OatMeal. The product is intended for the preparation of a nutritional drink based on protein and carbohydrates. Contains a sweetener. Each serving of the product provides 30 g of protein and 55 g of carbohydrates. Powder product intended for physically active adults.
 Mix ~ 2 scoops of powder (100 g) with 200 ml of water or skimmed milk. Consume 1-1 servings 45-75 minutes before training and 1-1 servings immediately after training. On non-training days, consume 1 serving between meals.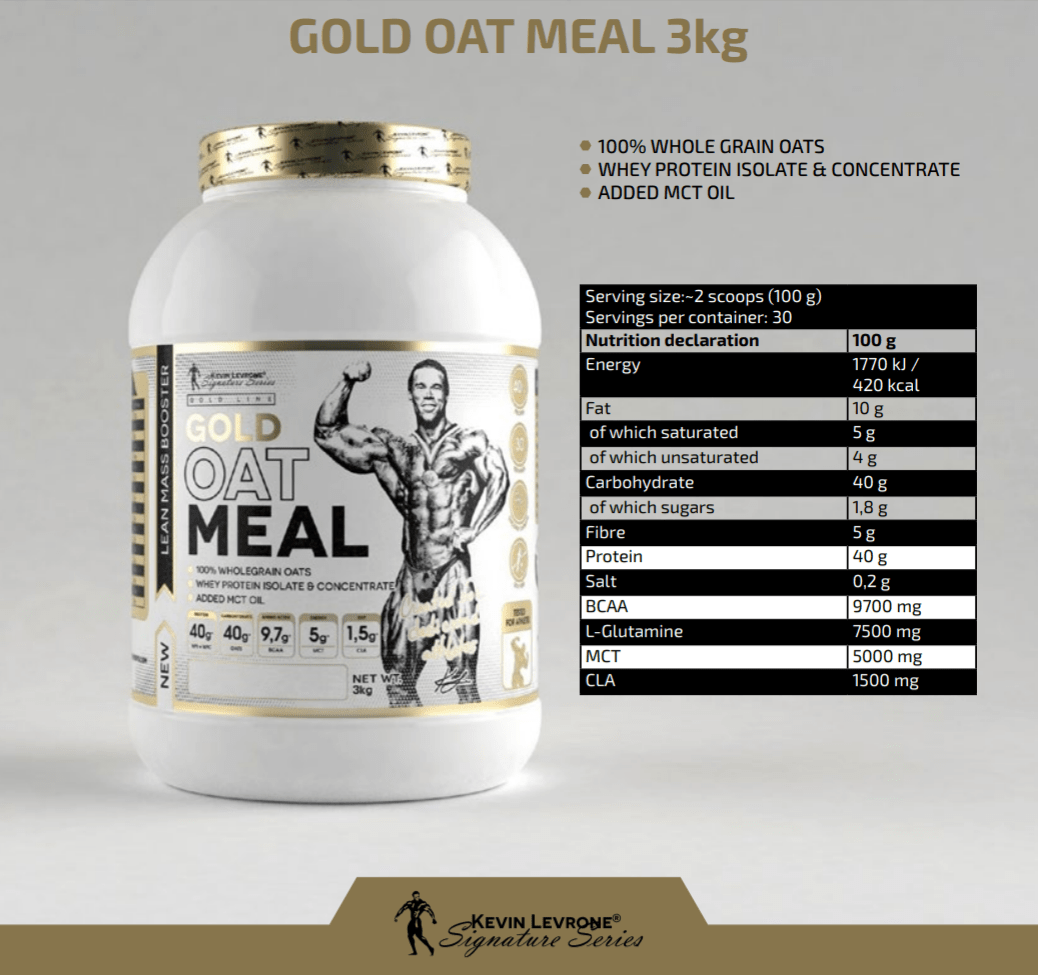 Ingredients: Ground oatmeal, protein complex [whey protein concentrate (from milk), whey protein hydrolyzate (from milk), hydrolyzed casein (from milk), whey protein isolate (from milk)], cocoa1,5,7, instant coffee6, beetroot juice concentrate3, aromas, anti-caking agent (silicon dioxide), thickener (xanthan gum), color (E160a) 2,4, sweetener (sucralose).
Available flavors: Chocolate1, Vanilla2, Strawberry3, Banana4, Bunty5, Coffee frappe6, Snikers7.
Warning : Do not use if you are allergic to any of the ingredients of the product. Keep out of reach of children. Do not use during pregnancy and breastfeeding.