Mixed Berry 30 Servings
ANETTE
DE LA ROSA
TeamGAT Athlete IFBB Bikini Pro
Naturally Clean Source of 8.7g of Amino Acids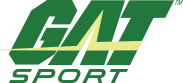 AMINOS
8.7g
GLUTEN FREE
SUGARS
0g
CONTAINS NO:
Artificial Sweeteners
Artificial Flavors
Artificial Colors
Caffeine
GMOs
REBECCA FERRARI
TeamGAT Athlete WBFF Pro
Muscle Martini Natural supports preserving muscle for post-workout recovery. Delivered in a cleaner more natural form; free of artificial colors, sweeteners and flavors. Research has proven amino acids support general health nutrition and recovery for strength training and athletes in every sport.*
The 
Muscle Martini Natural

 Benefits:

 

 

 
Muscle Sparing*

 – Exercise damages your muscles. Usually, this damage is exactly what your body needs to rebuild and get stronger. Sometimes, however, things go too far and your muscles are actually broken down and used for fuel. Endurance athletes and those who routinely exercise in a fasted state or at a caloric deficit are especially at risk here. Amino acids help protect your muscles from suffering too much damage.*

Improved Recovery*

 – This ability to increase muscle protein synthesis and guard your muscles   means that you can recover from your workouts faster, getting back to your routine with less downtime. And remember, it's during these periods of rest that your fitness improves.*

Reduced Muscle Soreness*

 – The reduced damage and improved recovery has also been shown to limit the soreness that generally sets in after a strenuous workout.*

Improved Performance in Sports*

 – Amino acid supplements can improve your overall performance. Your body will respond better to your workouts and your mind will operate more efficiently during the actual event, allowing you to maintain your focus and make better decisions.*
MUSCLE MARTINI ™



A Clinically researched nutraceutical drik designed for fitness enthusiast, physique athletes, and for those striving to have lean muscle, enhanced recovery, protection from free radicals, increase muscle torque and have overall health.
Essential Amino Acids and BCAAs (EAA): contains highly absorbable EAAs, BCAA's in ratios designed to promote quality muscle size and strength
Adaptogenic herbs designed to reduce cortisol increase energy and help combat emotional eating
Beet Powder A source of anti-inflammatory pigments known as betalains, and nitric oxide precursors knows as nitrates, beet powder supports vasodialation, pumps and recovery of joint tissue
A Patented antioxidant with 17 x the power of pomegranate and Anti-catabolic with L-Omithine, Alpha-Ketoglutorate and Trans-Alanyl-Glutamine
NO preservatives, yeast, wheat, soy, milk or aspartame 

* These statements have not been evaluated by the Food and Drug Administration. This product is not intended to diagnose, treat, cure, or prevent any disease.
Drink Frequently and all day:
When Dieting, to help preserve lean muscle and alleviate cravings (make pre-contest a breeze)
As a healthy, 100% guilt-free treat between meals
At school or office (keep a separate bottle there)
Before bedtime at night (ultra-low carb/low sugar)
Speical diet tip: drink one serving when you're really hungry right before eating (you eat much less)
SUPPLEMENT FACTS

Serving Size: 1 Scoop (11.5g)

Servings Per Container: 30

 

Amount Per Serving

% DV

Calories

5

      

Total Carbohydrate

1 g

<1%*

Vitamin C (As Ascorbic Acid)

80 mg

133%

Niacin

25 mg

125%

Magnesium (As Magnesium Citrate)

37 mg

9%

Sodium

25 mg

1%

 
 
 
 
 
 

Taurine

4,242 mg

†

Glycine

1,066 mg

†

L-Lysine HCI

610 mg

†

L-Leucine

595 mg

†

L-Phenylalanine

496 mg

†

L-Threonine

470 mg

†

L-Alanine

414 mg

†

L-Valine

368 mg

†

L-Isoleucine

323 mg

†

L-Methionine

99 mg

†

L-Theanine

54 mg

†

 
 
 
 
 
 

Organic Fruit and Vegetable Antioxidant Blend

50

mg

†

Organic Apple, Organic Kale, Organic Broccoli, Organic Spinach, Organic Carrot, Organic Parsley, Organic Beet, Organic Cabbage, Organic Blueberry, Organic Raspberry, Organic Strawberry, Organic Tomato

Acai (Euterpe Oleracea) berry 5:1 extract

25

mg

†

Pomegranate fruit powder

25

mg

†

 

† Daily Value (DV) not established. * Percent Daily Values (DV) are based on a 2,000 calorie diet.

Other Ingredients:

Citric Acid

, Dried Cane Syrup

, Silicon Dioxide

, Natural Flavors

, Organic Steviol Glycosides

, Malic Acid

, Beet (color)

, and Beta Carotene (color).
Directions For Muscle Martini Natural:
Mix 1 scoop in 8-10 fl oz of cold water in a bottle, shaker cup or glass.
For Best Results: Recommended that you consume amino acids found in Muscle Martini® Natural throughout the day. Drinking at least two servings a day can assist athletes with performance, muscle development and recovery. Consume on training, non-training days or when dieting. Drink pre-workout, intra and post-workout.