The Biphasic formula is a complex vitamin preparation in tablet form, containing the day formula. (AM Formula) and night formula (PM Formula), recommended for athletes who are physically fit and active. AM formula supplements the diet with selected vitamins, minerals and plant extracts during your active day. PM Formula is a set of vitamins and minerals designed to give your body the best night's rest. Melatonin helps control your sleep and wake cycles. Vitamin B6, C and magnesium contribute to the reduction of tiredness and fatigue.
AM Formula: Take 3 tablets after breakfast with water
PM Formula: Take 3 tablets before sleep with water.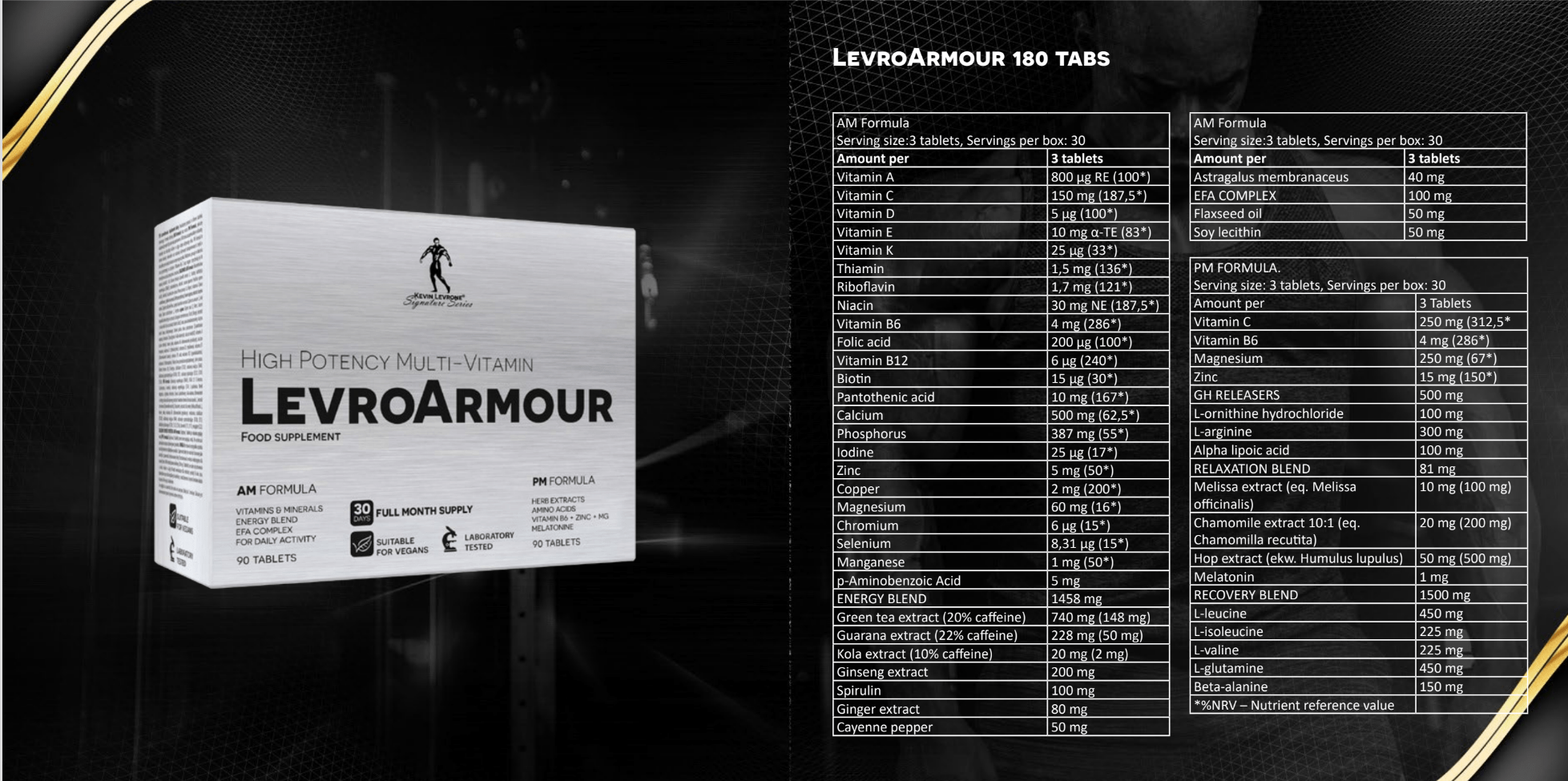 Warnings: Do not exceed the recommended daily dose. Do not use if pregnant or nursing. Food supplements should not be used as a substitute for a varied and balanced diet. Keep out of reach of young children. AM Formula contains caffeine (200 mg / 3 tablets). Not recommended for children or pregnant woman. A varied and balanced diet and healthy lifestyle is recommended.
Store in a dry place, at room temperature (15-25°C). Protect against light. Do not freeze.
If you take medications, you should consult your doctor before you consume the product.