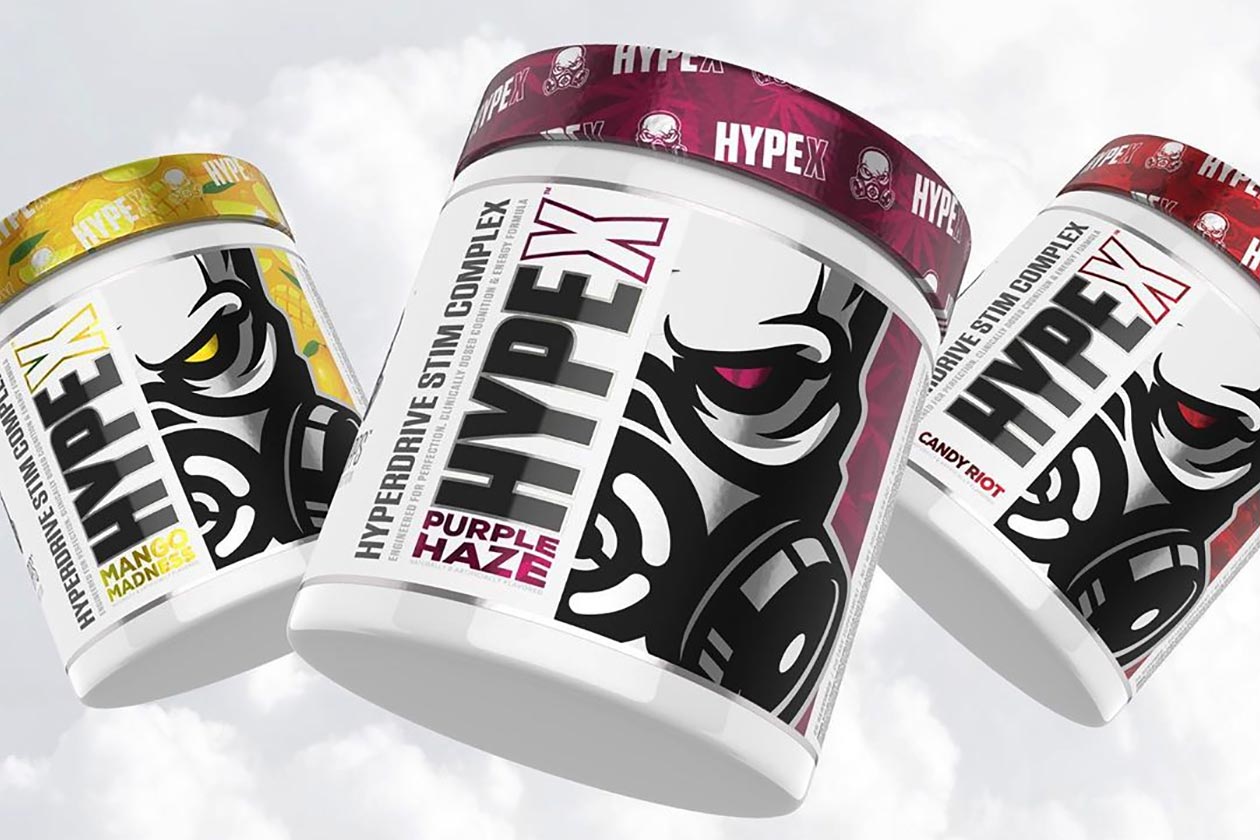 This is what the HYPE is all about.
Pepform™ Citrulline is twice as effective as regular L-Citrulline.
Beta-Alanine buffers lactic acid for a better training experience.
MethylXanthine Complex provides extended energy and focus.
Eria Jarensis improves mood and motivation.
MAXIMUM ENERGY
High-Stim Pre-Workout
Strength and Growth
Laser Focus
Muscle Flood Technology
25 Servings
Directions
As a dietary supplement, mix 1 serving(12g) with 12oz of cold water or beverage of your choice 20 minutes prior to training. Beginners and first users should start with half serving to assess to tolerance.
Supplement Facts

Serving Size:

1 scoop (12g)

Servings Per Container: 25

Amount Per Serving

% DV

Niacin (Vitamin B3)
30 mg
190%

HYPERDRIVE POWER & FOCUS COMPLEX




Pepform®Citrulline Complex (L-Citrulline, Citrulline Whey Peptides)

4000 mg
†
Beta-Alanine
3200 mg
†
L-Tyrosine
1000 mg
†
Taurine
750 mg
†
Mucuna Pruriens Seed Extract

(Standardized for 40% L-Dopa)

250 mg
†
Rhodiola Rosea Root Extract

(3% rosavins, 1% salidroside)

125 mg
†
Dimethylethanolamine
100 mg
†
Kanna Ease™

(Sceletium Tortuosum)(Aerail Parts)(Standardzed for >0.5% Total Alkaloids & 0.2% Mesembrine)

50 mg
†

PURGE HYPERDRIVE STI COMPLEX


MethyIXnthine Complex (Caffeine Anhydrous, Dicaffeine Malate(as infinergy™), Green Tea Leaf Extract)
400 mg
†
N-Phenethyldimethylamine HCI

(as Eria Jarensis leaf extract)

150 mg
†
L-Theanine
100 mg
†
Isopropylnorsynephrine
20 mg
†
Rauwolfia Vomitoria Bark Extract

(std. 90% Rauwolscine)

3 mg
†

Daily Value not established.

Other Ingredients:

silicon Dioxide, Citric Acid, Natural & Artificial Flavour, Sucralose,Stevia Leaf Extract(Rebaudioside A>80%), FD&C Yellow #6