DJSS BLACK SERIES CREATINE 300 G (100 SERVING)
PURE MICRONIZED CREATINE PER SERVING
HIGH SERVINGS
HELPS TO INCREASE STRENGTH
BUILDS MUSCLE ENDURANCE
Creatine has been extensively studied and shown to help support muscle size, strength and recovery when used over a period of time in conjunction with a healthy, balanced diet and regular strength training. Creatine monohydrate is a popular and effective supplement for increasing muscle mass. Micronized creatine can increase muscle growth in both the short and long term. It is the most effective muscle building supplement out there.
Supplement with additional energy ATP, micronized from creatine which improves performance during high-intensity exercise. Not only is it safe, but it's also one of the world's most popular and effective supplements for muscle and strength building. Creatine monohydrate supplementation also increased the quality of athletes' efforts during three-interval training.
Creatine monohydrate supplementation may increase muscle strength and power and improve performance in high-intensity, relatively short-duration activities.
HALAL CERTIFIED ✅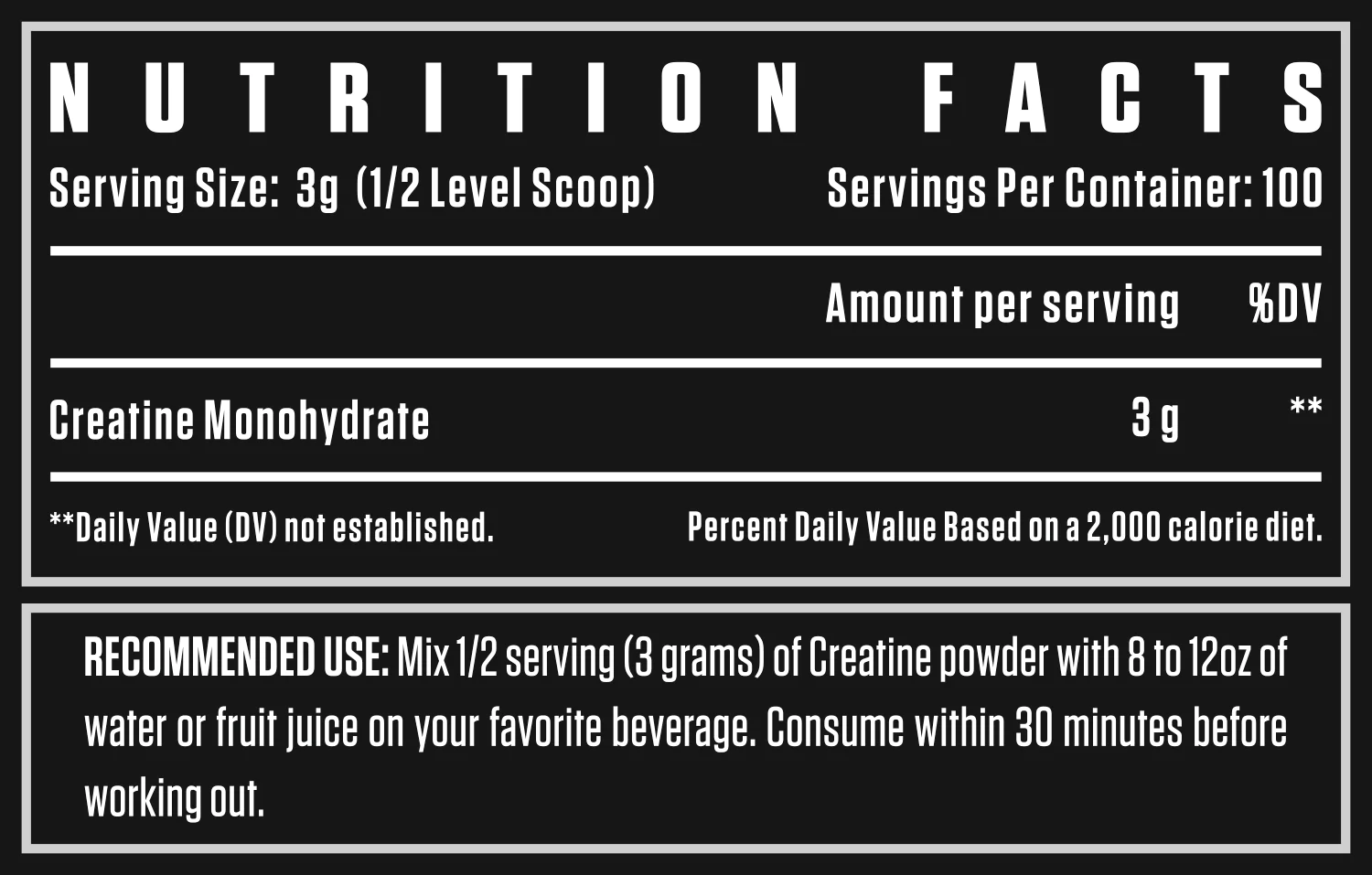 Direction: Mix about 1 scoop (5grams) of Dexter Jackson of Creatine powder with 8-12 oz. of water, fruit juices or your favorite beverages. And then shake or stir for 10-30 seconds until powder is mixed.
Consume before, during, or after training.
Food supplement. Supplementing the diet with creatine, recommended for adults performing high intensity exercise. Creatine increases physical performance in successive bursts of short-term, high intensity exercise, beneficial effect is obtained with a daily intake of 3 g of creatine. Vitamin B6 contributes to the reduction of tiredness and fatigue