Vitamin C contributes to maintain the normal function of the immune system during and after intense physical exercise. The beneficial effect is obtained with a daily intake of 200 mg in addition to the recommended daily intake of vitamin C. Vitamin C ontributes to normal collagen formation for the normal function of bones, cartilage, gums, skin and teeth. Vitamin C contributes to the protection of cells from oxidative stress.
Take one tablet daily! Do not exceed the recommended dosage!
L-ascorbic acid, bulking agents (hydroxypropyl methyl cellulose,microcrystalline cellulose, polyvinylpyrrolidone), anti-caking agent (magnesiumstearate), coating material [glazing agent (hydroxypropyl methyl cellulose)].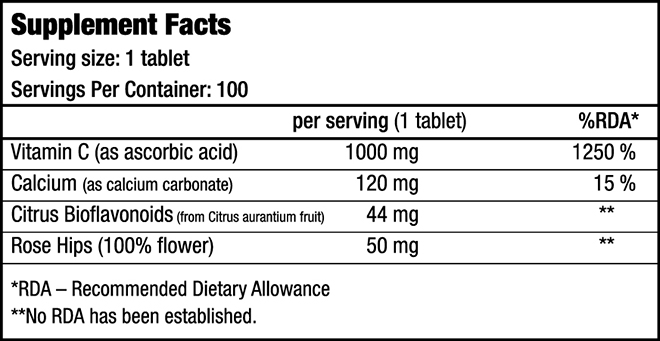 Your custom content goes here. You can add the content for individual product