The Ultimate Max Strength Single Scoop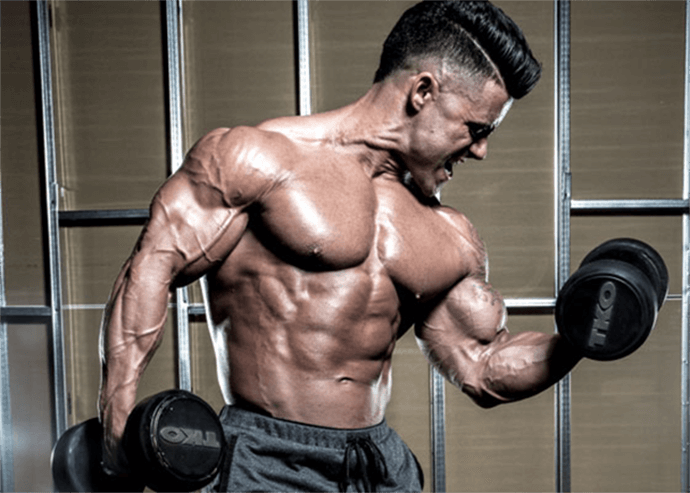 How It Works
Taking your workout from one level to the next is always a challenge. When you're pushed to the limit, Vapor One™ from MuscleTech® is here for you. This innovative pre-workout delivers everything athletes want in one convenient scoop. With Vapor One, you can count on scientifically proven ingredients to boost energy, amplify musclebuilding and deliver unparalleled results!*
The formula provides a boost of energy that will get you through your most intense training sessions. Many other pre-workout formulas contain nothing more than fillers with various stimulants and underdosed key ingredients, but not Vapor One. This formula is packed with ingredients like betaine, creatine and beta-alanine to enhance performance. Plus, the researched doses of Nitrosigine® and VasoDrive-AP® deliver those shirt-splitting pumps you've been striving for.*
Who Should Use It
Vapor One™ is designed for male and female fitness enthusiasts and athletes looking to build lean muscle, increase strength, enhance focus and maximize workouts. It is also perfect for those who favor high-intensity workouts, as it provides explosive energy.*
Pre-Workout Hybrid Formula!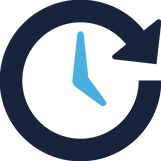 When To Take
This pre-workout formula should be taken before exercise. Do not take within 5 hours of bedtime.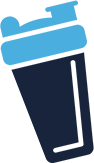 How To Take
To start: Mix ¼ scoop with 2.5 oz. of cold water, 30 minutes before workout. Day 2: Mix ½ scoop with 5 oz. of cold water, 30 minutes before workout.
Proceed as normal: Mix 1 serving (1 scoop) with 10 oz. of water, 30 minutes before workout. Maintain hydration during use. Do not exceed 1 serving within a 24-hour period.
Put the liquid in the shaker, then add a scoop of Vapor One™. Place the lid on and shake until blended.
Stack It
Stack with NITRO-TECH®, CELL-TECH™ and Clear Muscle® for the ultimate musclebuilding combination.*
Clinically Advanced Ingredients
MuscleTech® researchers give you everything you could possibly want and nothing you don't with Vapor One™. This best-in-class pre-workout formula has zero underdosed key ingredients, fillers or sugar. Unlike other competitors that are filled with unproven ingredients and fancy-sounding fillers, every scoop of Vapor One gives you maximum potency, for maximum results!*
More than musclebuilding, Vapor One is the ultimate formula to amplify energy levels and improve concentration. The precise blend of neurosensory ingredients includes a dose of choline, L-theanine and caffeine anhydrous.*

Scientifically Superior Pumps*
Vapor One™ features a powerful pump matrix which delivers a massive 4g of pure L-citrulline. L-citrulline is a purer source of citrulline compared to citrulline malate. Even 6g of citrulline malate doesn't compare to the dose of L-citrulline found in Vapor One. It also includes a clinically backed 1.5g dose of Nitrosigine® and the unique patented ingredient VasoDrive-AP® for the most intense pumps.*
Unparalleled Energy and Enhanced Focus*
The precise blend of neurosensory ingredients includes a dual-sourced dose of choline and L-theanine, plus a research-inspired dose of caffeine anhydrous for an unparalleled energy boost and enhanced focus. Feel the explosive energy to power you through your training sessions with Vapor One™.*
Everything You Want – Nothing You Don't
Unlike some competitors who use fancy-sounding, unproven ingredients, the key ingredients in Vapor One™ are fully disclosed, clinically studied and there for a reason. Enjoy fuller pumps, amplified musclebuilding and a powerful energy boost for the best workouts!*
Tested For Quality and Purity
Each batch of Vapor One™ also undergoes strict quality control, and is third-party tested and verified to ensure that each bottle meets the highest standards of purity, quality and consistency.
Supplement Facts

Serving Size: 1 Scoop (21 g)

Servings Per Container: 20

Amount Per Serving

% DV

Calories

35

Total Carbohydrate

1 g

<1%*

Sugars

0 g

†

Call Volumization and Performance Complex
Beta-alanine

3.2 g

†

Creatine monohydrate

3 g

†

Betaine anhydrous
2.5 g
†
Taurine
1 g
†
VasoPrime Pump Matirx
L-citrulline

4 g

†

Nitrosigine

® (arginine silicate inositol)

1.5 g

†

Hawthorn extract (as Crataegus pinnatifida) (fruit)
200 mg
†
VasoDrive-AP® (casein hydrolysate)
150 mg
†
NeuroAmp Sensory and Focus Blend
Caffeinie anhydrous

350 mg

†

Choline (as choline bitartrate and alpha-glyceryl phosphory choline)

200 mg

†

L-theanine
125 mg
†
Japanese raisin tree extract (as Hovenia dulcis) (fruit)
100 mg
†
Yohimbe extract (as Pausinystalia yohimbe)(bark)
30 mg
†
Standardized for 6% yohimbine
†

* Percent Daily Values (DV) are based on a 2,000 calorie diet.

† Daily Value (DV) not established.

Other Ingredients:

Citric Acid

, Silicon Dioxide

, Citric Aicd, Natural and Artificial Flavor

, Malic Acid

, Resistant Maltodextrin,

Sucralose

, Acesulfame Potassium

, Gum Blend (Cellulose Gum

, Xanthan Gum

, Carrageenan

, Dextrose)

, FD&C Red No. 40

Processed in a facility that also processes milk,egg, wheat, soy, peanut, tree nut, fish and shellfish ingredients.



Directions For Vapor One: Assess your tolerance by following the instructions below. Once tolerance has been assessed, mix 1 serving (1 scoop) with 10 oz. of water, about 30 minutes before working out. Do not exceed 1 serving (1 scoop) in a 24-hour period. Drink 8 to 10 glasses of water per day for good health. Do not take withing 5 hours of bedtime. Read the entire label before use and follow directions provided. Day 1: Mix 1/4 scoop with 2. 5 oz. of cold water, about 30 minutes before working out. Day 2: Mix 1/2 scoop with 5 oz. of cold water, about 30 minutes before working out.
Warnings: Not intended for use by persons under 18. Do not use if pregnant or nursing. Do not use if you have a myocardial infarction (heart attack). Inhalation may amplify the inflammatory airway response in people with asthma. Consulet a medical doctor if you have a medical condition or before starting any diet or exercise program. One serving of this product contains up to as much caffeine as 4.5 cups of coffee. Caffeine-sensitive individuals may experience the following symptoms including (but not limited to) restlessness, nervousness, tremors, headache, anxiety, palpittations, increased heart rate or difficulty sleeping. Do not combine with other sources of caffeine or stimulants. Some individuals may experience a harmless tingling sensation from the concentrated performance dose of beta-alanine. For use by healthy individuals only. KEEP OUT OF REACH OF CHILDREN.